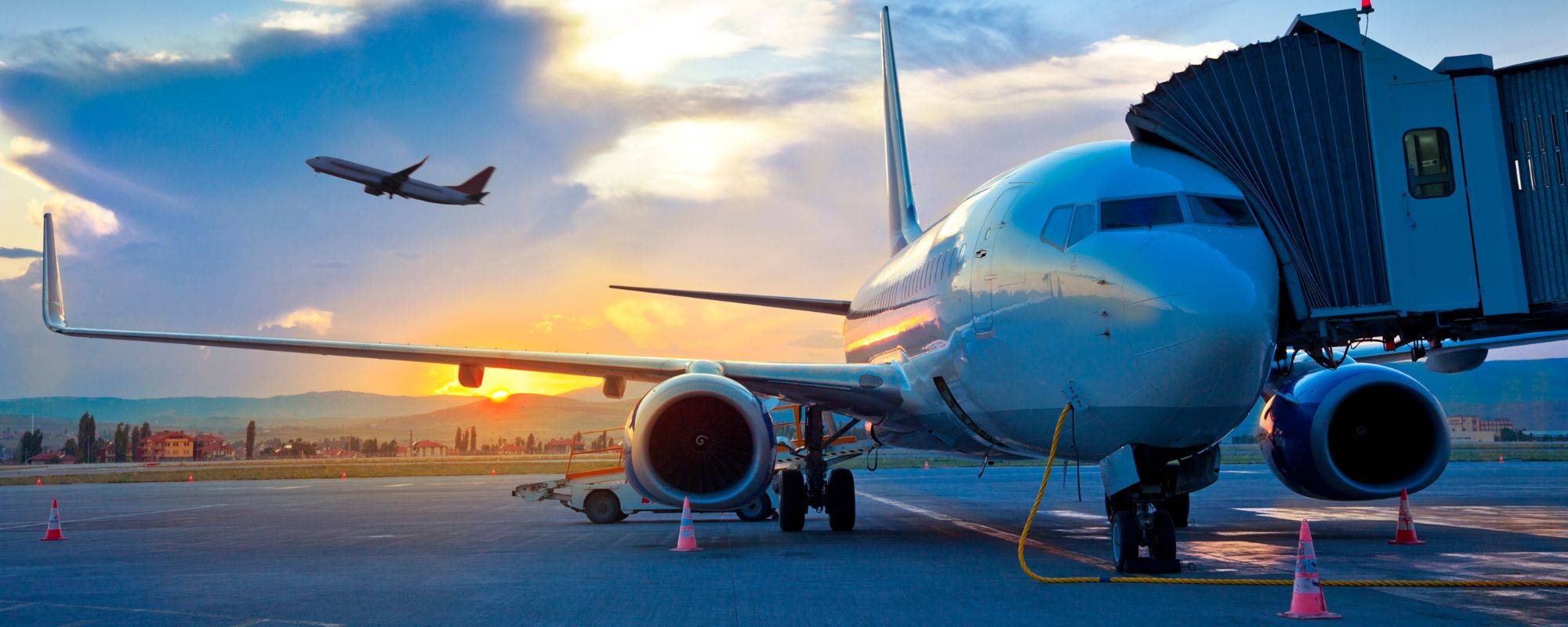 Roller Cases are great for travelling in the city, or between cities, where surfaces are smooth. They allow you to transport large kits with relatively little effort. Here are some things you may wish to consider when choosing your roller case:
Many people choose a roller bag as they want hand luggage to travel by plane. Unfortunately this can be a minefield as every airline has their own rules. Click here to check out our blog for a lot more info.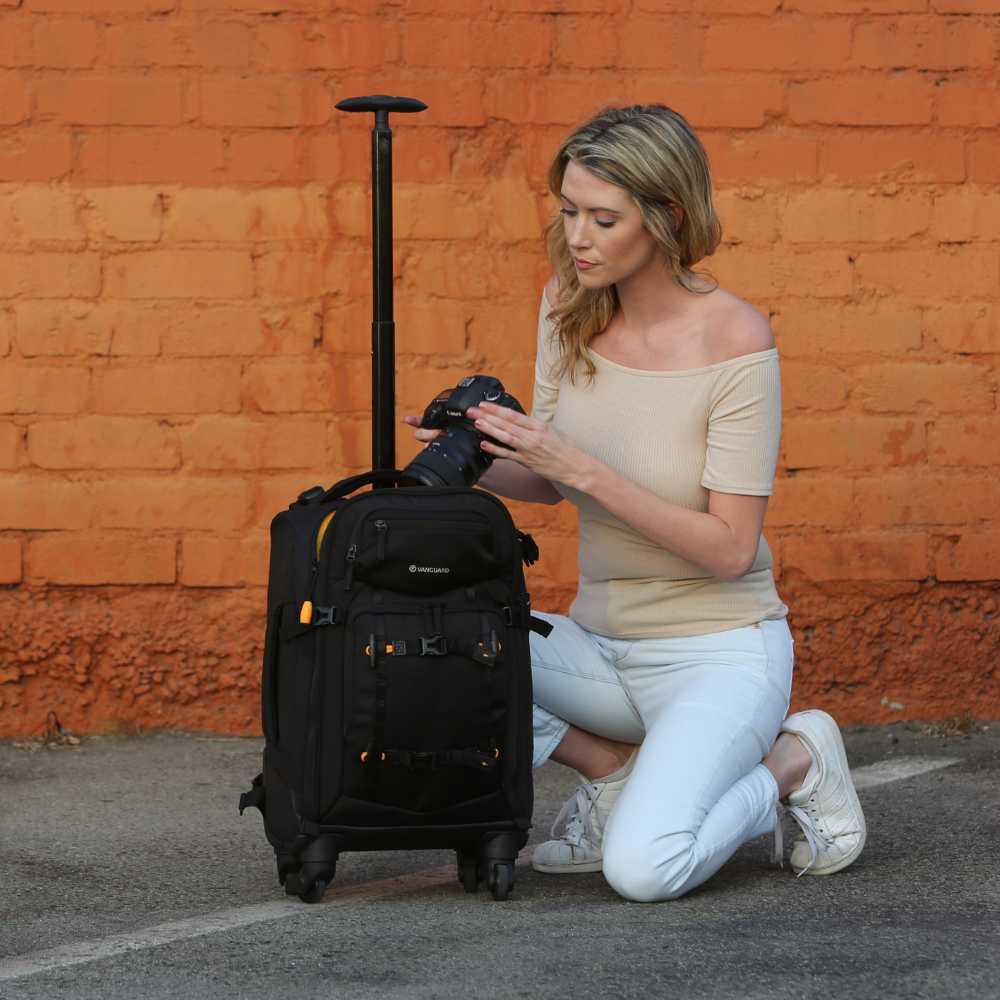 Rolling cases come with a single bar pull handle which is lighter, or a double bar pull handle which is sturdier and allows you to attach a laptop bag without it swinging around the handle as you travel.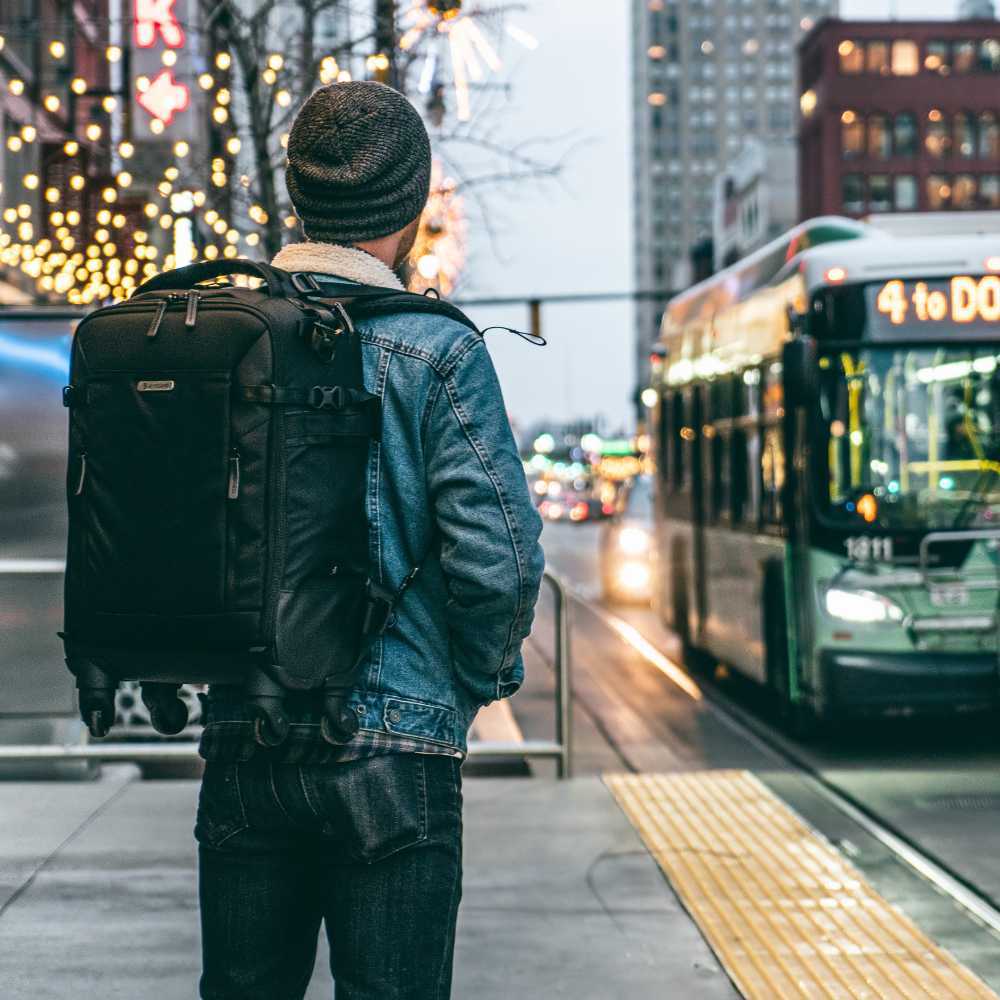 Wheels are great on flat surfaces, but can struggle in the real world. For example, if you need to cross a patch of grass in a park, you may be grateful if your roller case comes with a backpack harness.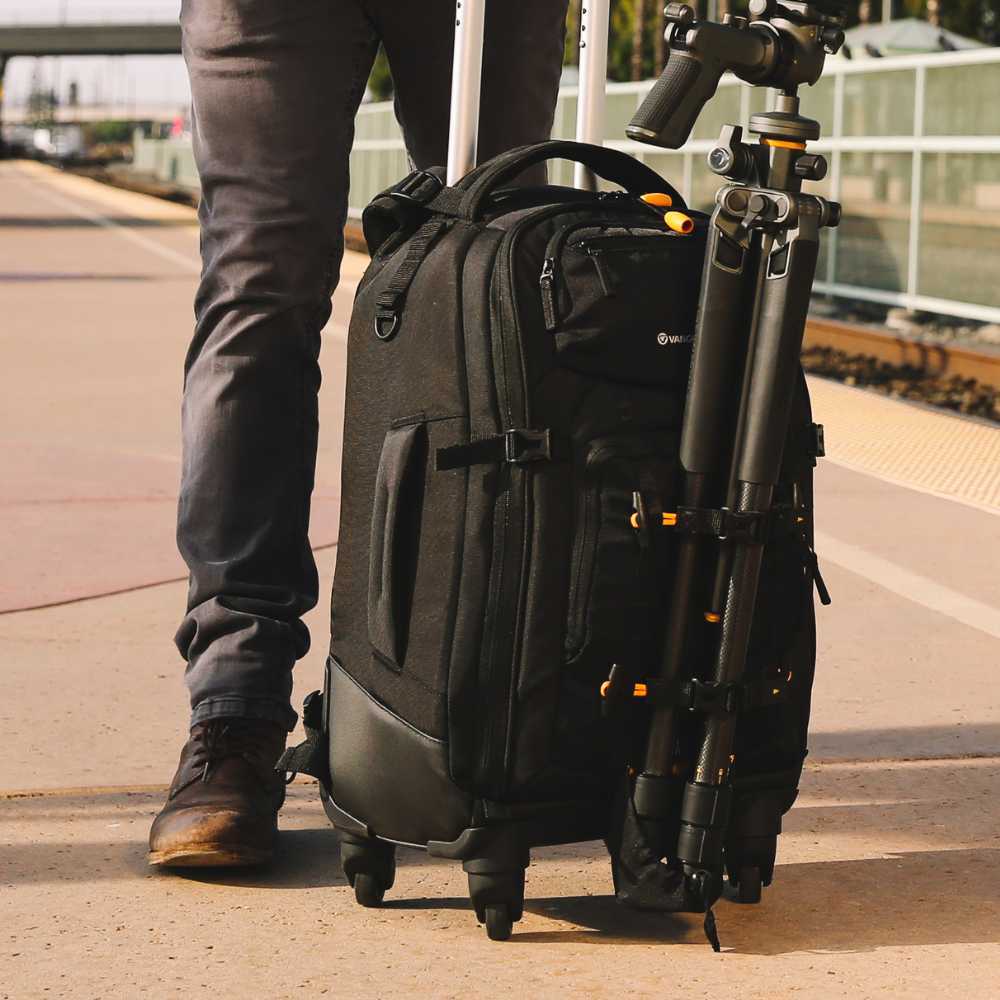 Roller bags come with a choice of 4-wheels which are much more manoeuvrable, or 2-wheels which can only be pulled but the wheels can generally be replaced with easily as they get worn over time.
At Vanguard we have two series of roller bags:
Alta Fly Roller Cases are our original lightweight roller cases, with selected models that convert to a backpack to cover rougher terrain.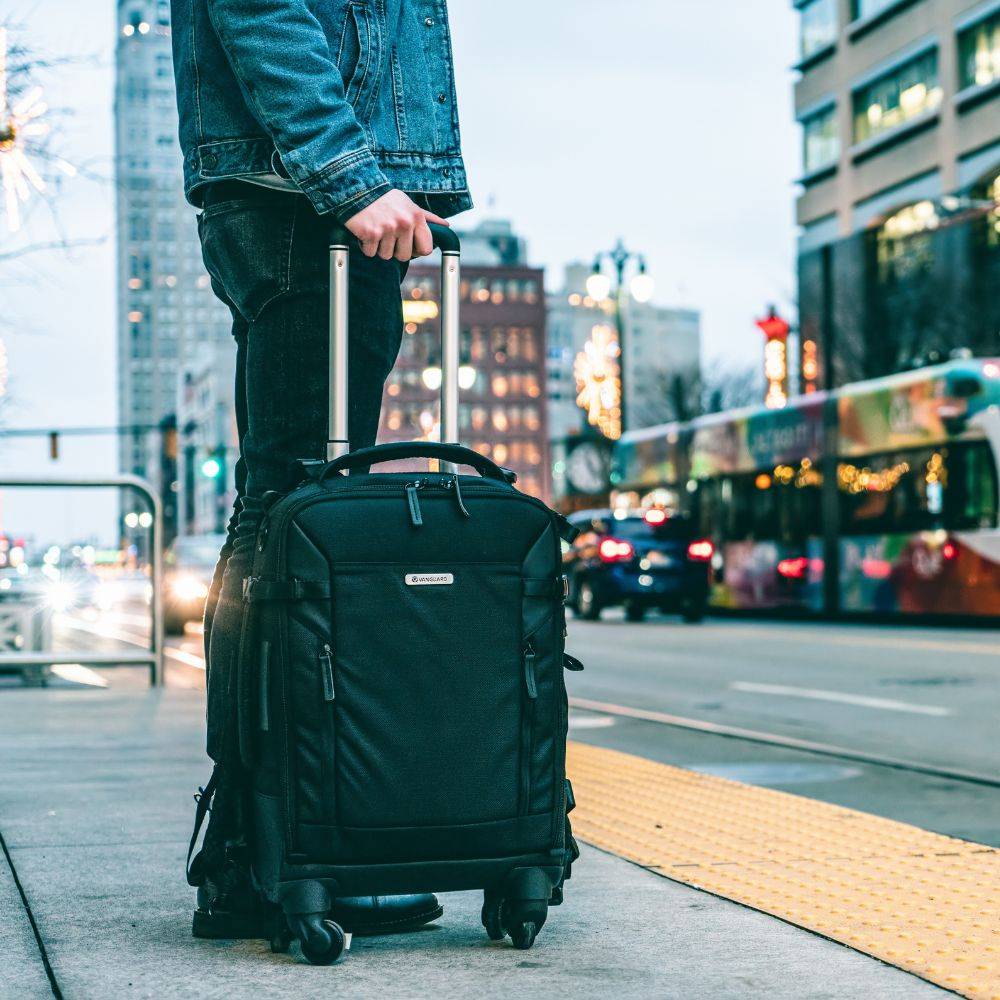 VEO Select Roller Cases are a robust range of roller bags. All models have double bar handles and can convert to a either a backpack or shoulder bag.
MODELS THAT ARE DESIGNED TO BE HAND LUGGAGE COMPATIBLE
Please note, we base our "hand luggage compatible" design on IATA guidelines at the time. However, these can change without warning, and every airline has their own set of rules. As a result, we recommend you check with your preferred airline(s) on or Skyscanner. To help we've added the external dimensions below:
MODELS THAT ARE DEFINITELY NOT HAND LUGGAGE COMPATIBLE
If you have a studio to cart around, or a pro-level kit that's too deep for a hand luggage compatible roller case, then these are the options for you:
We hope this summary was of use, but if we're missing anything, please email info@vanguardworld.co.uk and we'll see what we can do to correct it.