For the most accurate shot, a gun rest is a great help, and Vanguard have been producing supports since 1986. Here you can see an overview of the Vanguard range.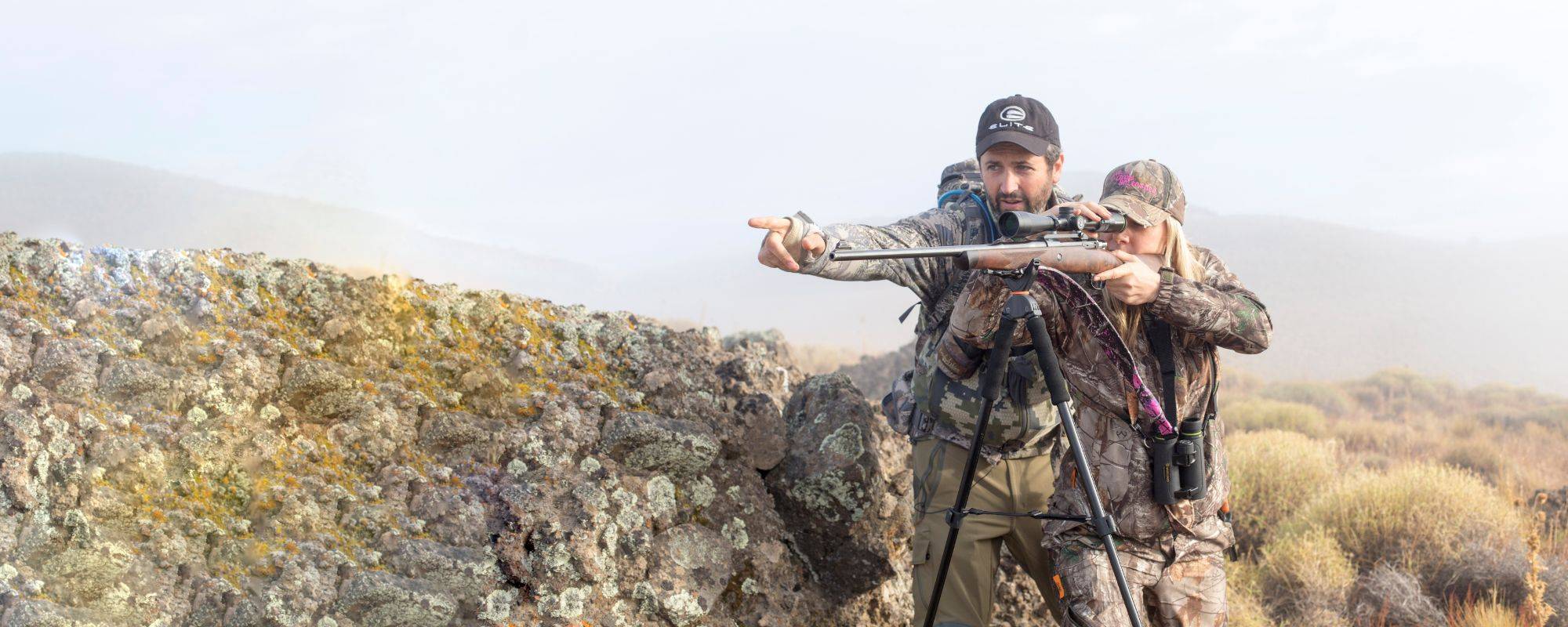 Endeavor L Levelling Gun Rests
The Endeavor L Series includes a solid 30mm tripod base topped with a half bowl that has a ±15° vertical movement and pans 360° with ease, but can be locked into position or the tension adjusted for your shot. Fitted to the top is a Endeavor GM-70 rifle clamp that can lock to the rifle forestocks from 30mm to 70mm wide, with a moulded rubber inner lining to protect the rifle in use and an oversized locking knob that makes it easy to use, even in conditions that need gloves. Capable of holding any rifle up to 15kg with ease, and extending up to 1,730mm, this un rest is a great solution for the shooter who needs maximum stability.
The Quest Series is a traditional range of lightweight and portable gun rests with a 20mm leg diameter, with the Quest T62U as the most versatile of all the models (it can be set up as a tripod, bipod or monopod) still weighing just 1,000g while extending to 1,575mm. All the models feature a wide, open U-Yoke (that is also available separately) that is great for rifles, shotguns or air rifles and rotates 360°, with rubber fins to protect the forestock of your rifle.
The VEO 2 Monopods include the U-Yoke fitted to a monopod that has fixed tri-feet, delivering extra stability than a traditional monopod in spaces where it's not possible to set up a tripod. When travelling, the tri-feet can be folded back in seconds by pulling away from the monopod and folding up.
With 23mm legs these monopods can hold up to 5kg and extend up to 1,620mm.
The Scout Series is a no frills option for those who want to save a little money, or try out a gun rest for the first time. These are a little lighter than the Quest Series with four leg sections and a basic V-Yoke that rotates 360°.
Not recommended for wider base forestocks such as on shotguns.
We're taking "bipods" to cover solutions for shooting from a prone position as this includes our best selling Porta Aim for those who don't want to (or can't) fit a bipod permanently to their weapon. For a more traditional bipod, the Equalizer 1QS fits to the front sling attachment stud using a Picatinny Rail (included) that allows the bipod to be removed when not needed.
So if you're looking for a gun rest to maximise your accuracy, you can take your pick.